Hello again!
Life has been super crazy the last few months! I started grad school, started a second business, took on a second job (transitioning to the library field), submitted my resignation for job #1, redid the floors & renovated the living room, watched Tucker learn & grow, and then as of yesterday, added a new puppy to the family!

Somehow in the middle of all that, we found some time to head up to the east and see my family! Mom got a job in Maryland, which is a beautiful place. They live somewhere along the Pennsylvania border. I honestly didn't take too many pictures in the days surrounding DC because I was too busy soaking it in with my eyes!
Fun story about this cardinal: I fully believe that cardinals are the spirits of our loved ones. This one is definitely my grandma.
My Izzy. This sweet girl has been in my family since 2007. She's getting older, but hasn't lost her playful spirit and love of belly rubs.
It's been a little over a year since I saw my mom, dad, & little brother. Conveniently, their new home is only a few hours from one of my best friends, so we made plans to meet up in our nation's capitol. It's a trip the Penningtons have never made before, so off we went!

We hitched a ride on the Metro, which was the best public transit experience i've had in the US (Japan's was phenomenal but I digress).
Traveling the Metro with a toddler was pretty great! Tucker loved getting to see the sights and practice saying "HI!" to EVERYONE.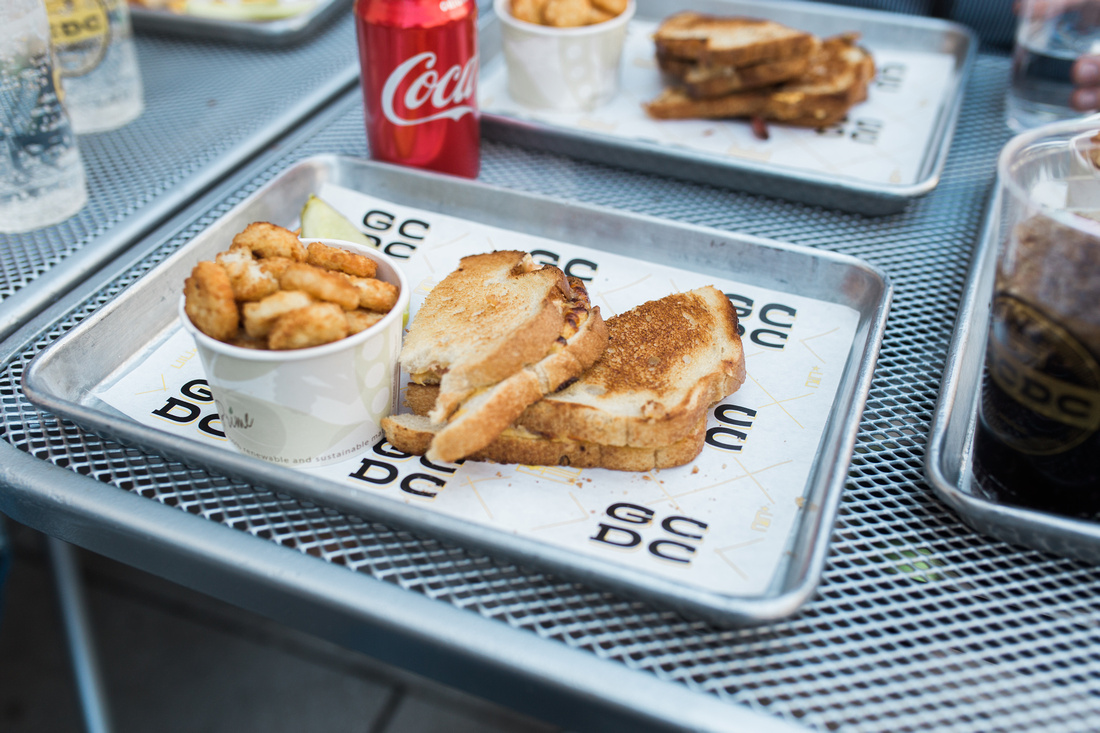 First stop was food- maybe a block from the White House is this awesome place- GCDC. We happened to pick this spot at random. Turns out it was national grilled cheese day. The restaurant was also celebrating their birthday! The sammie featured here is their Young American. HIGHLY recommend it!
After lunch, we made our way to the white house. Here's a photo of my mom and dad (mostly my dad) cuddled up and taking in the view. President Trump was there that day, but it was a very important day and then there were some media events, so we had to check out the pad from afar.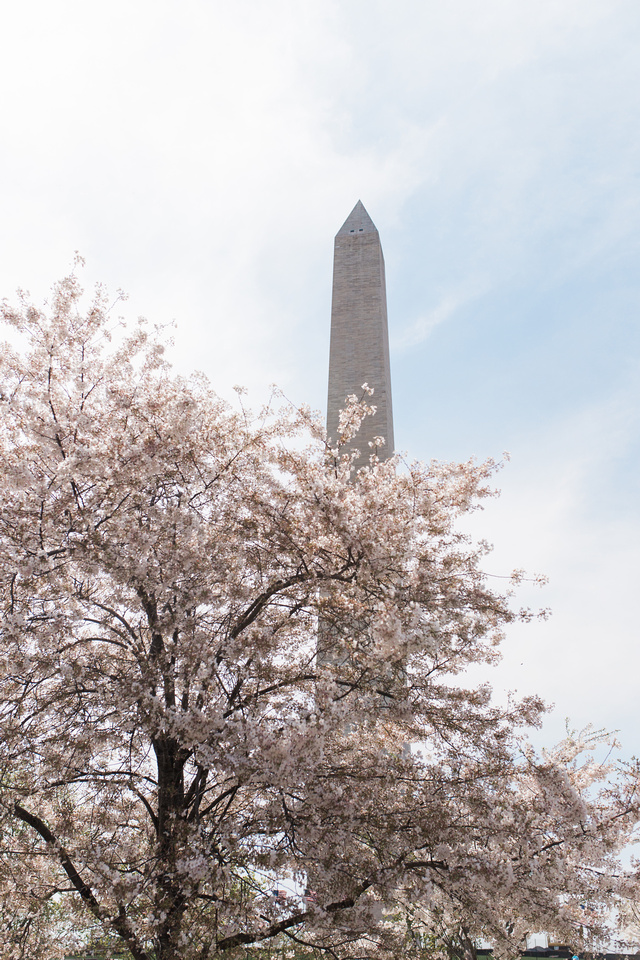 I took about a dozen different pictures of the Washington monument, but this one was my favorite. We picked the most lovely day to go to DC- it was in the mid 70s and sunny. DC, much like Oklahoma, had a late start to spring. This meant we got to see the early part of cherry blossom season. The city smelled AMAZING, everyone was in a good mood, and we got a good dose of vitamin C!
Then we set our sights to the Capitol Building.
As you can see, it was quite a walk. so we took a quick break to check out a piece of history and take Tucker on his first carousel! He had a good time! Ryan swiped my camera and turned it on me. it was nice to be in some good photos!
I'm not kidding. It was a PERFECT day weather-wise.
We finally made it to the capitol. I think here is where we realized we had already walked 4 miles for the day. Worth it.
Here's my little brother, checking it out.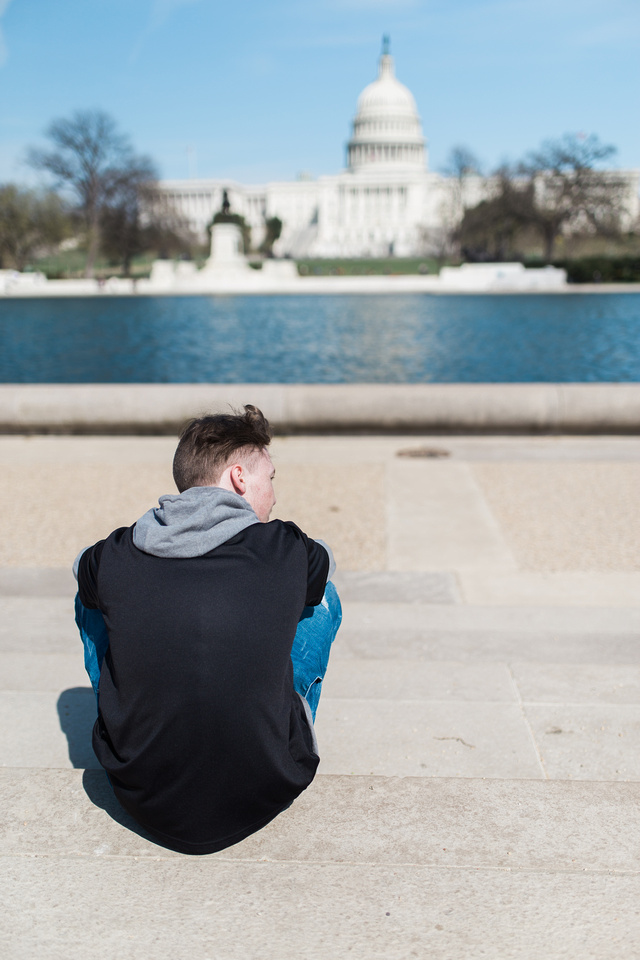 Of course we got a few family photos in! How could we miss out?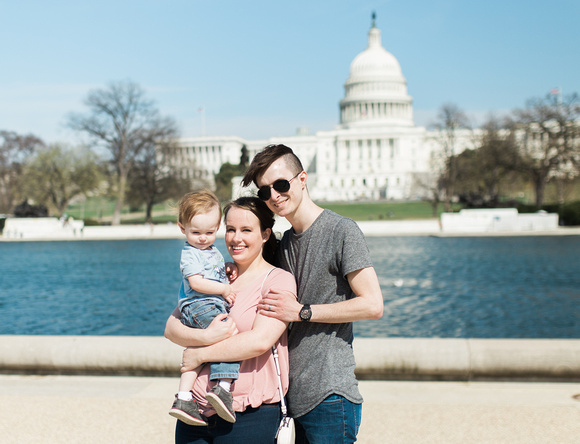 And of course, we needed a nice pic of me and the best friend. Beth here is a DOLL. We met in college. Since then, she has traveled to great lengths to see us in person. She took the time to be in my wedding. She drove halfway across the country to meet Tucker and was a MODEL visitor for a new mom. She was the one who suggested we find a way to meet up during our visit east. I don't know how on earth I got a best friend like her. But I'm counting my blessings.
Messy boy needed a wardrobe change. This shirt felt perfect!
Then it was off to the next adventure! On the way, I shot a few photos for brother. He's a TALENTED musician and needed some new cover art for the tracks he's dropping (if you like rap, check him out HERE).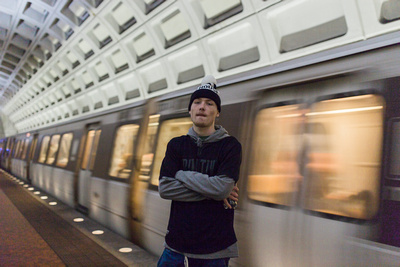 We got a late start, so the next adventure was the last for the day. But boy was it worth it. We made our way to Arlington National Cemetery and witnessed the Changing of the Guard right around magic hour. The experience was somber, and breathtaking. And by grace, Tucker fell asleep on the walk up to the Tomb of the Unknown Soldier, so we were able to stay and observe quietly.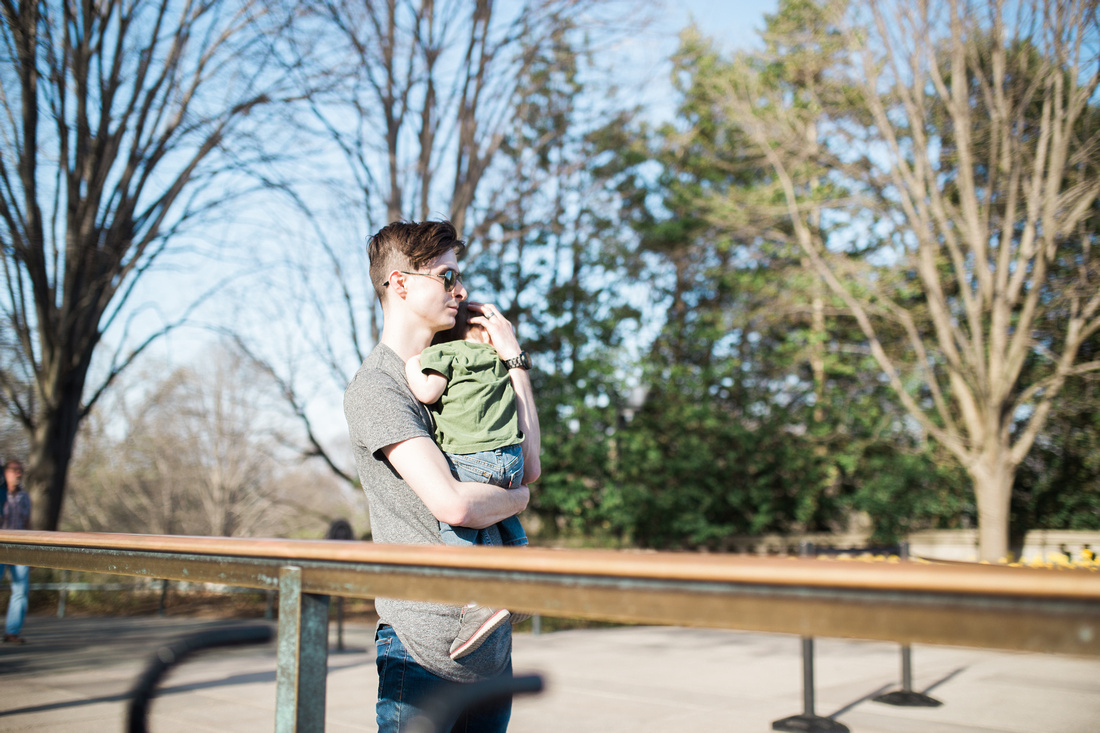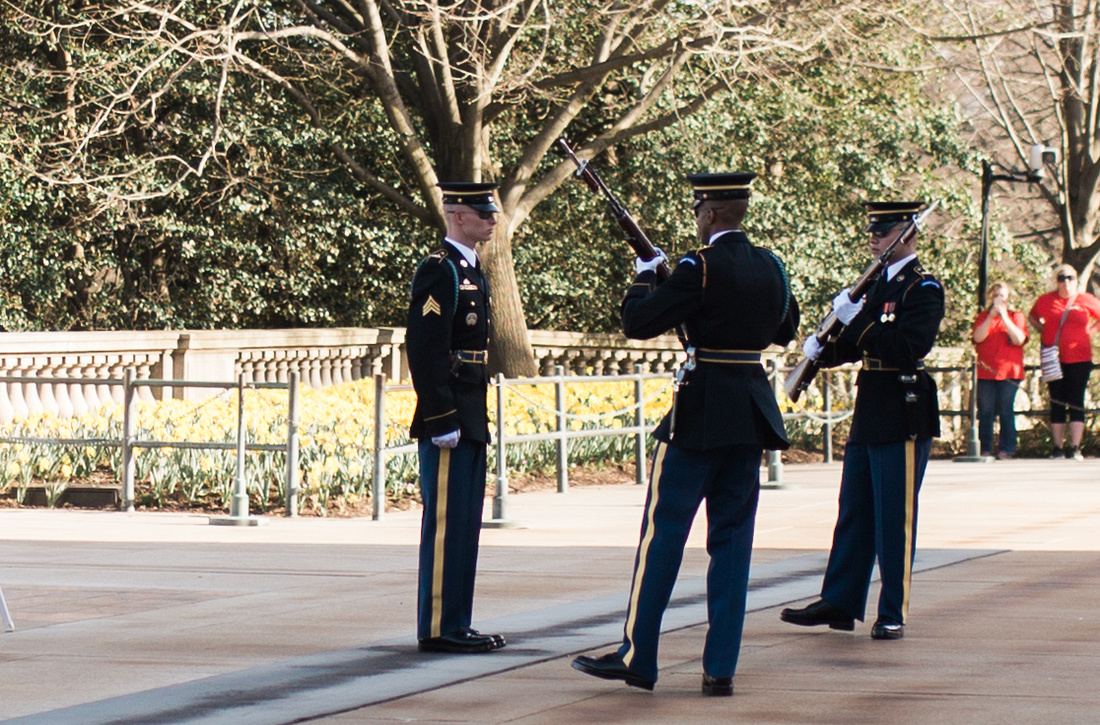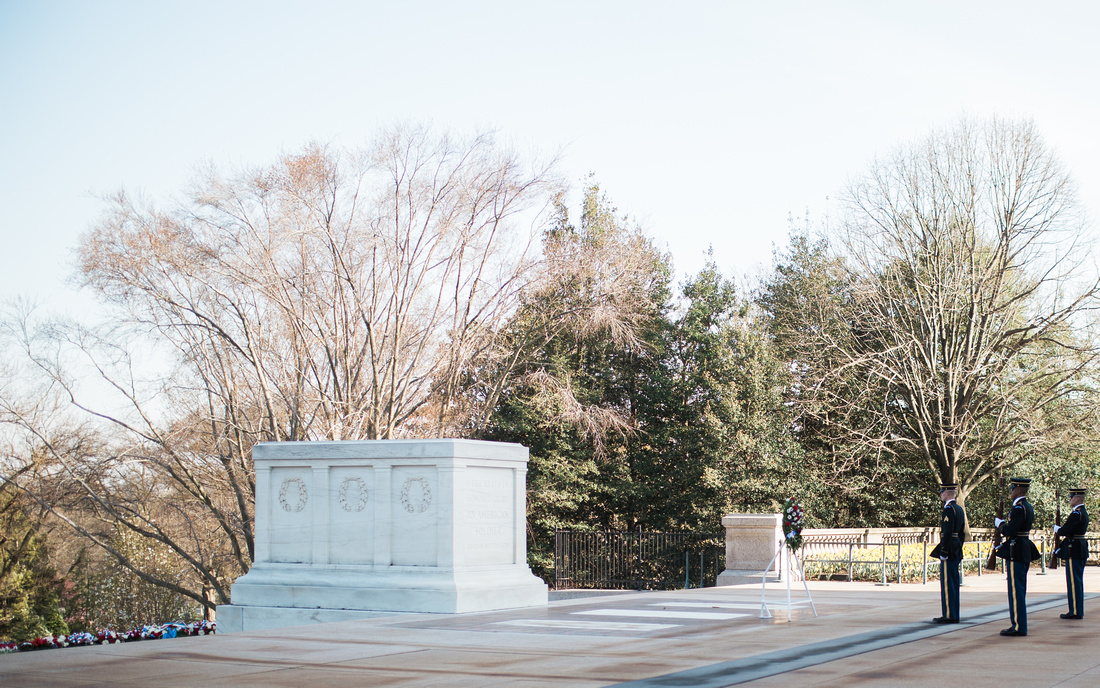 It was a beautiful experience, and the walk was so lovely. Lots of time to reflect on the meaning of service and freedom.
We took dinner at a District Tacos spot- a local chain with some of the most amazing tacos. I was too hungry and tired to take photos there. Just trust me on this recommendation.
Other highlights included this ultra tourist-friendly wall and some tasty ice cream! In total, we walked more than 7 miles!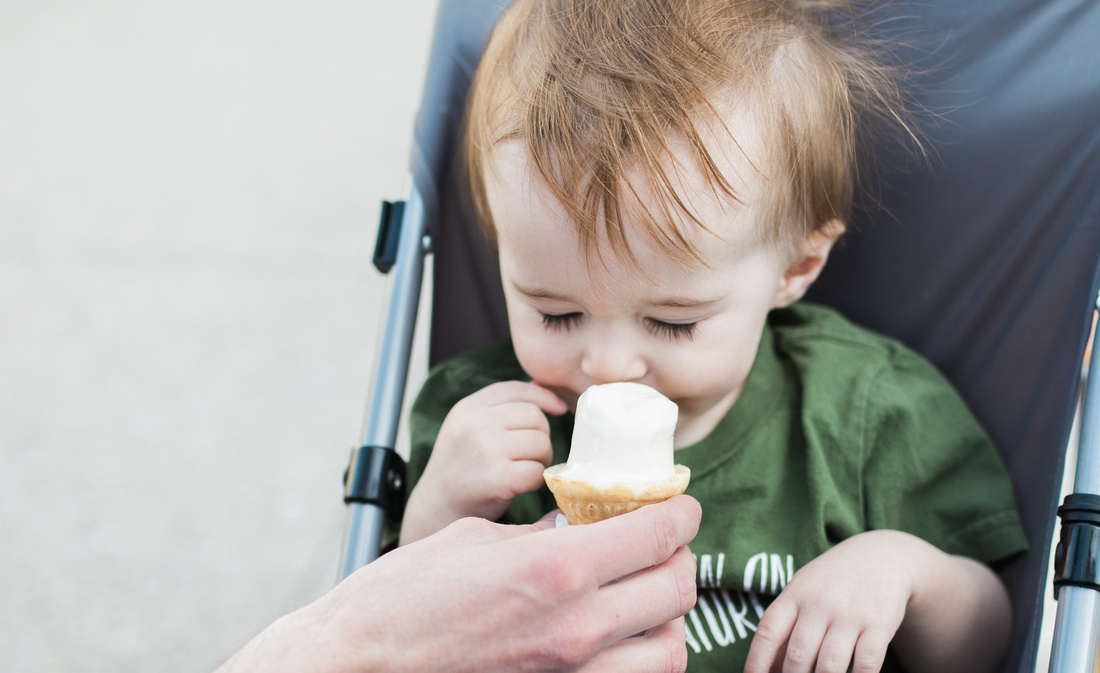 The fun was NOT over yet, however! We walked out aching feet to the Metro, headed back to the Park & Ride station when suddenly, an announcement!
Dance crew Legendary Boyz was on our car & performed really quickly! I wish I'd flipped my camera over to video, but I managed to get a few good shots out of the experience. These guys are MAD talented.
It was a whirlwind trip- we left on a Tuesday evening and got home that Saturday. It was filled with adventure, fun, laughter, great food and the greatest thing of all: LOVE.
We watched the sun set from Dallas that Saturday and I reflected on all the memories we packed into this little trip. My heart was full. I know we'll head back soon.