How fun is it when you get to watch a friend find true love and happiness?
Bonnie and I met while we were in journalism school. From afar, I've watched her fall in love with all kind of crazy locations in the US, telling incredible stories and sharing her awesome talent.

She's back in Oklahoma City, and from the moment she got engaged, a little piece of me thought "Oh PLEASE let me photograph her on that day."

So my glee was palpable when she contacted me a few months ago, asking if I was available. A beautiful October day, at one of my favorite venues in the Metro? YES.




And so, Bonnie and Bryce began preparations for their glorious day. Hair began that morning at Duncan Bros. salon in Edmond,
but Bonnie met with Artistry By Alyxis for her gorgeous wedding day makeup look.
Meanwhile, Bryce donned a dapper navy suit from Macy's, and bridesmaid Alexsis helped pin on boutonnières crafted by Yours Truly Florist.
Of course, who is really the most excited for weddings? The flower girls, of course! Family helped get them ready for their big day.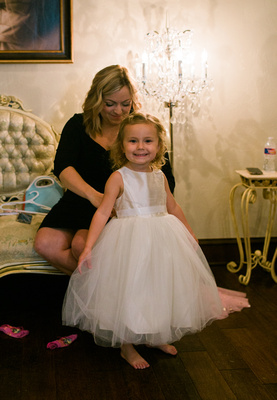 Finally, our bride was ready to put on her absolutely STUNNING gown from Bella Rose.
Mom helped button up the incredible lace gown and I think every one of us in the bridal suite found themselves breathless. I mean...Bonnie looks like a wedding dress model.
What is better than a bridal party that cries when they see how lovely you are?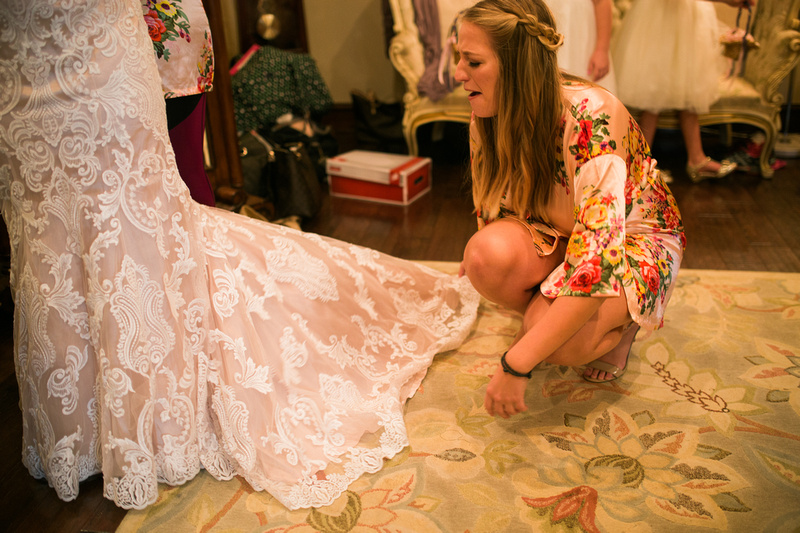 And just like that, it was time for a wedding. As everyone got lined up, the girls took a moment to lift Bonnie and Bryce up in prayer.
These moments are a blessing to witness. Rare glimpses into an immense and powerful amount of power in faith and love.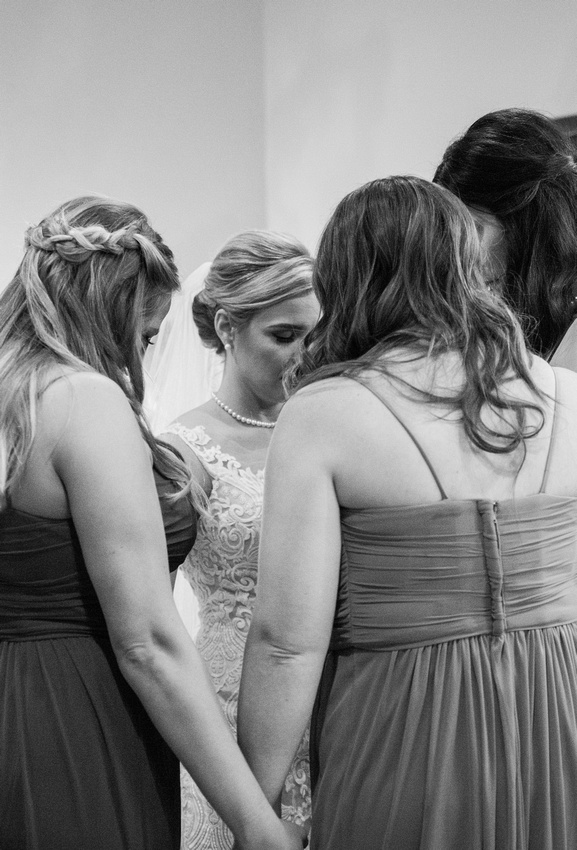 Dad came in to greet his daughter, and you could feel the pride radiating. I like to duck out at this moment to get into the ceremony space and give the bride a moment with her family. It's usually the only second of peace and quiet they get all day!
After the wedding party was assembled, Rose Briar assistants closed the door, preparing for the big reveal.
Y'ALL. Bonnie and Bryce were MOVIE STAR-quality bride and groom. Their reactions had me crying almost instantly.
This is it!
Their mothers lit the unity candles, a moment highlighting the joining together of the two families. I know plenty of weddings do this, but it always inspires a little flutter in my heart. Marriage needs all the support it can get.
The Boyers had all the trappings of a perfect wedding- love and laughter and happy tears.
With the rings, they wed!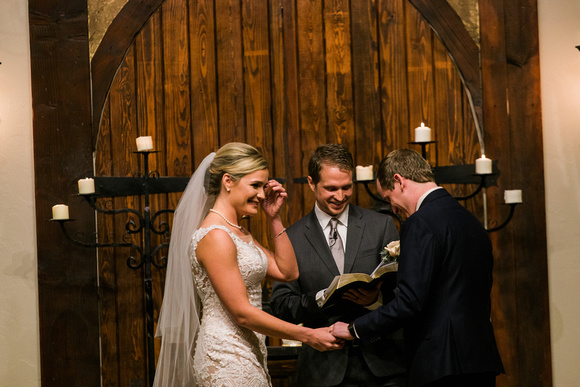 Ahhh weddings, you laugh. You cry. You walk out with a spouse!
Seal it with a kiss! Tip- I take like...75 photos of this moment so I can make sure I get a great shot of your first kiss as a married couple. But make sure it's still a good one. If you're nervous, just count to 6 or so before you break it.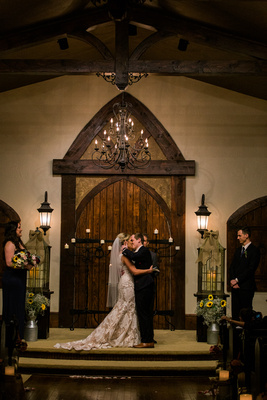 Of course, doing something super cute like touching foreheads afterward and whispering your love for one another is perfectly acceptable, touching and adored by guests. This is YOUR day to shout to the world that you found the one your soul loves. Milk that moment.
And always do like Bonnie & Bryce- walk out to a song of victory- Boomer Sooner!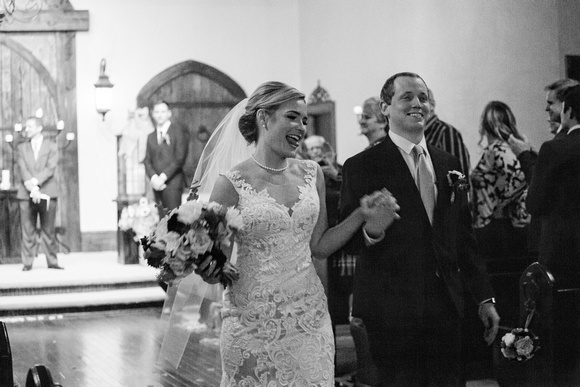 Rose Briar is one of my favorite places to shoot a wedding. The space is a playground for photographers. The outdoor spaces are filled with magical, twinkly lights.
And they love to put on a good time. That good time was helped along by some delicious bbq from Swadley's and an excellent cake.
First dances are such a nice way to get a moment together, even if all the eyes are on you.

And flourish with a dip at the end.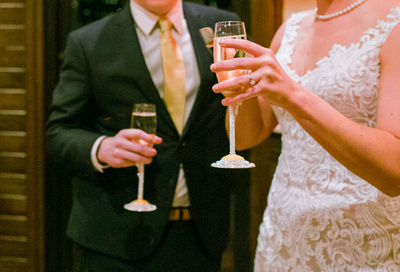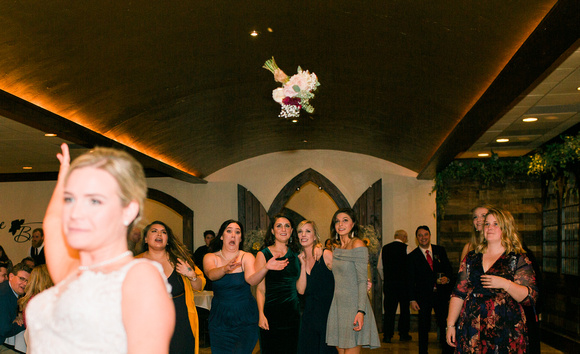 I cannot thank Bonnie and Bryce enough for the privilege of sharing this special moment with them. Bonnie, it's good to have you back in the Sooner State.
Congratulations, Mr. & Mrs. Boyer.
I end with the beginning of your lives as one: