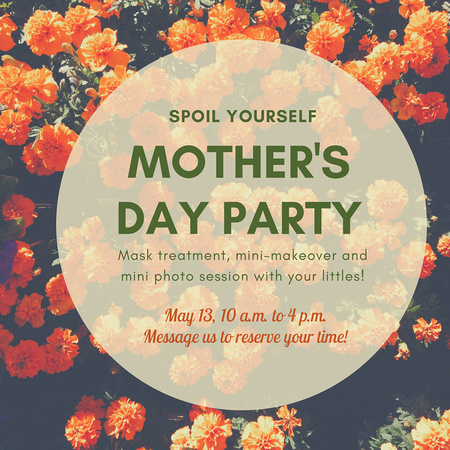 I'm so excited to announce this party!
I know how hard it is to get in front of a camera as a mom! You're usually the one holding the camera, right? And if you aren't, you probably feel like a hot mess 95 percent of the time. Who wants a photo then?
I partnered up with my dear friends Megan and Peyton to put together a little something for you- a day of pampering and fun!
From 10 a.m. to 4 p.m. May 13 (the day before Mother's Day), you're invited to my home studio in Owasso.
Megan will give you a Mary Kay mask treatment to spoil yourself, then Peyton will set you up with some fresh, gorgeous makeup, then you can come be treated like the rockstar goddess you are in front of my camera!
Your littles are invited to join you for this mini photo session, or you can take this time to have some pretty photos of yourself (especially if you're expecting)!
You'll get 10 digital images, plus special pricing on prints or gifts. Dads, this session would be a GREAT present (hit me up if you wanted a printed gift certificate)!
Mother's Day party slots are scheduled in 30 minute slots for $150. Oklahoma and Owasso sales tax will be applied for a final slot total of $162.90.
Claim your slot here: http://bit.ly/2oqNAmD